Written by sbdadmin on September 18, 2020
The Social Dilemma: Everything You Need to Know About Tristan Harris
Latest News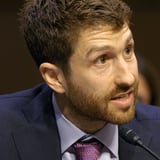 Since The Social Dilemma hit Netflix, social media users have been up in arms regarding the tech industry's intrusion on our everyday lives, especially in regard to mental health. The documentary follows Skyler Gisondo and Vincent Kartheiser as they point out the dangerous effects social media platforms like Facebook, Instagram, and Twitter have on the average citizen. Current and former Silicon Valley bigwigs weigh in, including Tristan Harris, who gives one of the scariest revelations to come from the film: "if you're not paying for the product, you are the product."
A former Google design ethicist, Harris attended Stanford, where he studied computer science with a focus on human-computer interaction (HCI). While pursuing his education, he worked at Apple, where he had tremendous success with his invention of the "Spotlight For Help" feature. Commonly known as the magnify glass icon on Apple products, this search bar is still in use today. Not too long after, he began working on a startup called Apture, which proved to be another hit for the San Francisco native. Google acquired Apture in 2011, and Harris dropped out of his master's program at Stanford for a position at Google.
As Google's design ethicist and product philosopher, Harris studied how screen applications affect consumers in terms of their behavior, patterns, connections, and overall health or attitude. There, he spent time "developing a framework for how technology should 'ethically' steer the thoughts and actions" of people from their screening applications. It was his three years at Google where Harris proved just how addictive mobile devices and other products are designed to be.
Harris went on to work with Time Well Spent, a nonprofit initiative, on "reforming the attention economy." In 2019, he went before the US Senate to testify for a hearing on "Persuasive Technology and Optimizing For Engagement," where he illustrated how the tech industry is utilizing algorithms and machine learning to manipulate consumers.
Now, Harris is the cofounder of the Center For Humane Technology, where he aims to "reverse 'human downgrading' and realign technology with humanity." With cofounder Aza Raskin, he hosts Your Undivided Attention, a podcast dedicated to conversing with other tech experts.
Related